External DNS setup
Specific instructions to configure DNS records for each domain can be found in the VIP Dashboard. Instructions are unique to each environment, but will be the same for each domain in an environment.
To see the DNS instructions, visit the application in the Dashboard, then choose Domains. Click on the "•••" overflow menu and choose "DNS instructions" to see a panel with instructions specific to the domain or subdomain: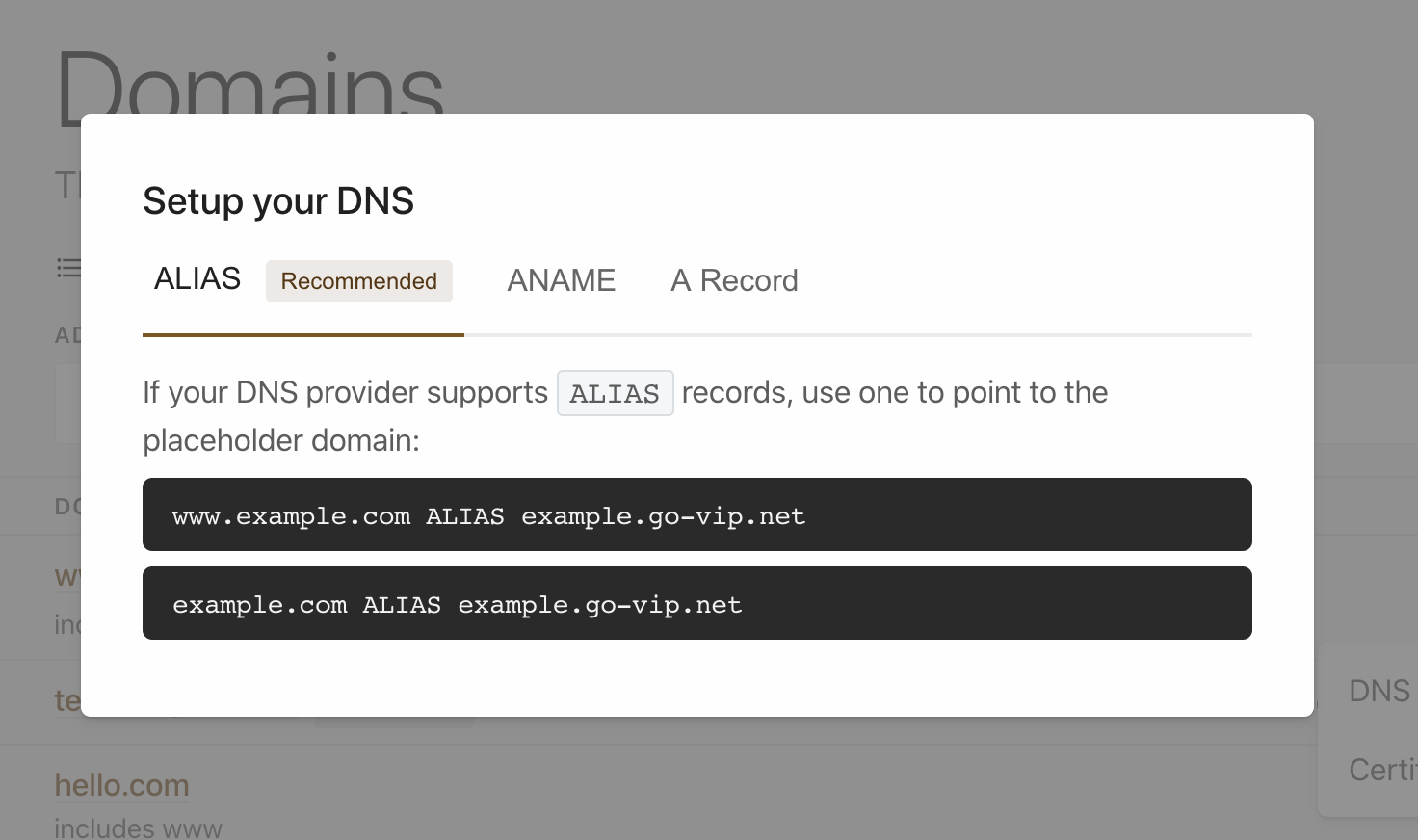 WordPress.com DNS
If you plan on hosting your DNS with us, contact us via support ticket and we will set up DNS management for you, where you can self-service create DNS entries to mirror your current setup. Once setup is complete, you can verify and switch to our nameservers. This should be done at least a week before launch. You can manage DNS for multiple VIP Go sites within the same WordPress.com DNS management instance.