Copy a link to a prepared database backup
A shareable link to a Database Backup copy that is available for download can be retrieved from the VIP Dashboard.
In the application view of the VIP Dashboard:
Select an environment from the environment dropdown located at the upper left of the VIP Dashboard.
Select "Database" from the sidebar navigation at the left of the screen.
Select "Database Backups" from the submenu.
Database Backup copies that are available for download are displayed near the top of the Database Backups panel below the label "Active Backup Copy".
A shareable link to an available backup file can be copied by selecting the "Copy Link" button. The link has a 15 minute expiration.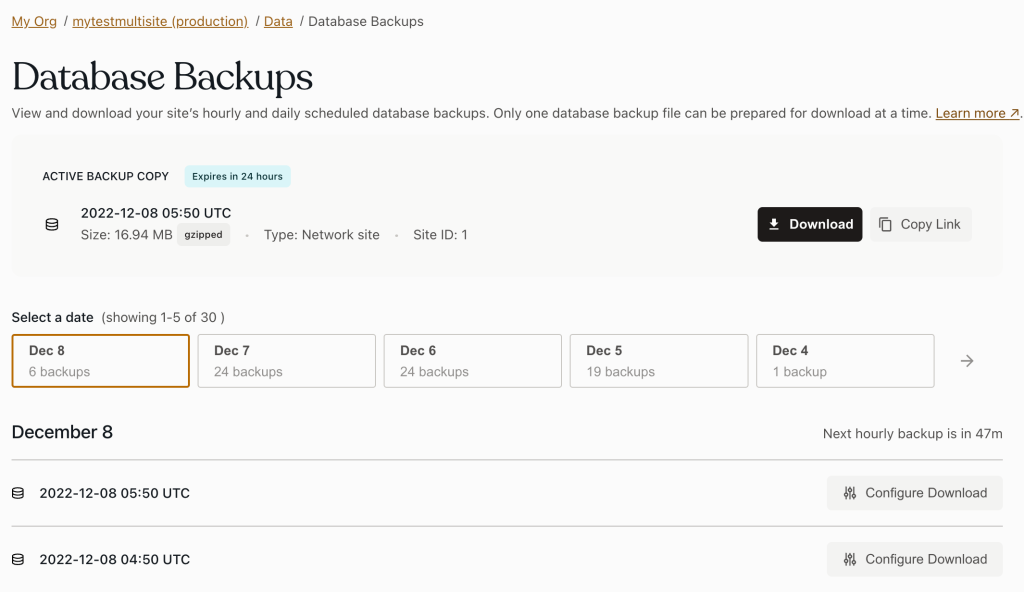 Last updated: September 12, 2023